RN Student Support Fund
Supporting our local nursing students
The Mendocino Coast Healthcare Foundation launched the RN Student Support Fund to support coastal nursing students achieve success. Without an RN program on the Mendocino Coast, local students must commute to Ukiah and beyond for their degrees.
The RN Student Support Fund provides immediate solutions to barriers such as travel costs, books, and personal expenses. The nursing field is navigating tremendous challenges, and we are facing a local and national nursing crisis that affects all our lives. Thankfully, a group of dedicated local students passionate about healthcare brave the commute and virtual world to achieve their degree. The RN Student Support Fund is here for them!
"It's a huge relief; I can afford to get to class, and endure the full course load." -2023 Recipient
Application Details
Timeline: RN Student Support Fund Applications will be open during the following dates:
Fall 2023 Application period: August 1-18

Winter 2023 Application period: November 1-15

Spring 2024 Application period: December 1-15

Summer 2024 Application period: May 1-15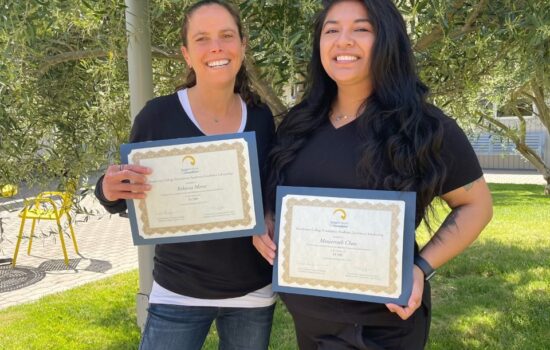 Support Local Nursing Students
We all expect to be cared for when we need it; to have someone skilled and caring to look after our family members, our neighbors, our friends, our visitors, to be there when we need them most. We must be there too, to care for our nurses and to ensure a future for those who will dedicate themselves to the greater good.